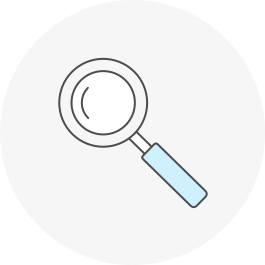 Strategy development
These days, companies are continually confronted with the spectre of change. In order to remain competitive, structures and processes need to be continually updated. We gladly accept challenges such as automation, Industry 4.0 and Service 4.0 together with you and continually develop your strategy on the basis of professional analyses with tailored solutions.
Typical deliverables: stakeholder analysis, business process description / visualisation, description / visualisation of business needs and operational requirements, results of user surveys and user group workshops, solution options / variants, opportunities and risks, business cases and product concepts.
Processes and methods
As experienced consultants, we know that no two companies work the same way. We therefore adapt the business analysis processes to your organisation and/or project just as individually as we do the documentation of the results. We utilise a versatile set of proven methods and techniques to ensure your project's success.
Typical deliverables: business analysis approach, communication plan, business analysis templates, quality gates for requirements and/or solution design.
Engineering requirements
Complete, correct, detailed documentation of the requirements attuned to the needs of all stakeholders is the basis for the successful implementation of your projects. We develop this foundation with you and ensure complete documentation, including traceability and quality assurance. Based on this, we analyse the requirements and create detailed specifications of the solution options.
Solution evaluation and optimisation
Based on your strategy, we jointly define the evaluation criteria for identified solution options. We create the solution evaluation for you and support you in the decision-making process. We fine-tune the preferred solution option until it is ready for implementation. Typical deliverables: solution evaluation and optimisation, assessment of solution performance, improvement plan (optimisation plan)