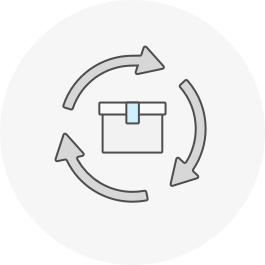 Product lifecycle management
Implementation support
As a product owner or product manager, you are faced with numerous important product decisions on a daily basis. Seemingly simple questions from developers can have far-reaching implications for the entire product. Our interdisciplinary team supports you by continually monitoring and guiding the development of your product. We collect and process all relevant information, ensuring you can make quick, well-founded decisions. For quality assurance, we also offer independent sprint testing. Find out more here…
Securing
Would you like to have your product tested and evaluated by a select group of users before it is brought to market? No problem! We will work with you to develop field tests and pilot concepts, plan the security measures and execute them for you. You will receive valuable user feedback from this, clearly presented and evaluated in line with your criteria. If new or altered requirements arise from the feedback, we will of course incorporate these into the ongoing business analysis. You can find out more about our business analysis services here.
Product launch
Big Bang or in waves? Which market at which time? The introduction of new products is just as important for product success as product design and quality. We develop product-specific rollout concepts and plans for you, validate them in field tests and pilots and reliably implement them. The close contact our consultants have with your sales organisations enables you to keep your status reports continually up-to-date. As a product owner or product manager, you are always up-to-date and can make well-founded decisions about product and process changes. Of course, the feedback from your sales organisations will also loop back into the ongoing business analysis.
Typical results and services include: Rollout concepts / plans, rollout preparation and rollout support (protocols, to-do lists, quality gates), management of system and application texts, including translation control, feedback documentation and reporting.
Line management
As a product owner or product manager, you want to ensure the further development of your product. But requests for support are consuming your valuable time? We can alleviate your burden not only in the project, but also in its line management. We collect and evaluate requests for support and suggestions for improvement, create use cases for 1st-level support, maintain your FAQs and prepare decision templates for you. On request, we can also take on specific recurring routine tasks such as identification checks of new users, sending release letters or preparing periodic reports. Thus, freeing you up for the essentials.